Principal Desk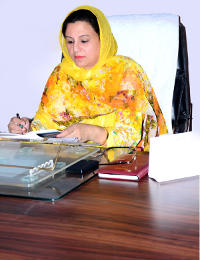 "All praise be to Allah, Sustainer of the world and may the blessings and peace be upon the master of prophets"
"EDUCATION IS THE BEST PROVISION FOR THE JOURNEY TO OLD AGE"
The believers have a perfect vision, a clear vision, a clear understanding of every mega or micro worldly event. They are not lost in chaos. They have a definite aim, a direction to go and ultimately meet their destination. The need is to introspect our belief, our faith the source of all powers. Does it really match the way it should be? Once it is realized, the things will change dramatically and a very just society will come into existence meeting all the expectation that the whole world have from us. The day will come when our prestige and reputation, influence and authority will sway over the world, Insha-Allah.
APS leads its students to summit where goodness is finite, knowledge is boundless and love is limitless. Without an inner change, man can no longer cope with all- round development of his life. No mountain is too tall to climb and no river is too wide to cross. Learn to conquer your fear and enjoy reaping the success of your dreams. Education briefly is a mean to understand the past striving and development of a man.
"YOU WERE BORN TO WIN THE GAME OF LEARNING IT IS A CHALLENGE, A RESPONSIBILITY AND FULFILLMENT."
news & events
Date Sheet
Annual Function
Annual Prize Distribution Function held on 28th & 29th of November 2018.
Latest Blog Post